Homes in Arvada, Colorado
Among the many highlights of the City of Arvada is Olde Town Arvada, the city's completely redeveloped downtown district with a turn-of-the-century Main Street and a very Americana ambiance. It is the heart and soul of Arvada and has become a destination for locals and visitors alike. With a diverse array of shops, boutiques, galleries, events, restaurants, breweries and a winery, Olde Town has something for everyone.

Arvada has the title of "Celery Capital of the World" because of its active agricultural community. The town is pronounced in a number of fun ways, but "Are Vah da" is correct. Arvada is one of the many towns that experienced the gold rush back in the 1850's. Today, Arvada has become a cosmopolitan city featuring a variety of attractions, such as the Arvada Center for the Arts and Humanities. This venue showcases theater and concert performances year-round, including the popular Summer Concert Series.

Recreational opportunities are in abundance in Arvada, including trails for hiking, cycling, and horseback riding. Located within a wildlife refuge, Two Ponds Trail is an easy, gorgeous loop that's perfect for an afternoon delight.

You can find just about any type of home in Arvada, from luxurious custom homes, to mainstream single-family homes, townhomes, and condominiums. The city is characterized by a diverse population and a vibrant environment that compliments nearly every type of lifestyle.
List of Zipcodes
| Zip Code | Zip Code Name | Zip Code Population |
| --- | --- | --- |
| 80001 | Arvada | |
| 80002 | Arvada | |
| 80003 | Arvada | |
| 80005 | Arvada | |
| 80006 | Arvada | |
| 80007 | Arvada | |
| 80030 | Arvada | |
| 80033 | Arvada | |
Demographics
| | Zip Code | City | County | State | National |
| --- | --- | --- | --- | --- | --- |
| Population | 4,270 | 383 | 351,154 | 5,759,582 | 331,426,769 |
| Population Density | 49.4 | 130.2 | 1,167.0 | 55.5 | 93.8 |
| Percent Male | 49.0% | 51.0% | 50.0% | 49.0% | 49.0% |
| Percent Female | 51.0% | 49.0% | 50.0% | 51.0% | 51.0% |
| Median Age | 50.8 | 43.7 | 41.0 | 40.2 | 39.0 |
| People per Household | 2.6 | 2.6 | 2.9 | 2.8 | 2.6 |
| Median Household Income | $106,904 | $100,391 | $114,156 | $115,942 | $61,963 |
| Average Income per Capital | $52,013 | $48,317 | $61,155 | $50,725 | $33,235 |
Market Data
| | Zip Code | City | County | State | National |
| --- | --- | --- | --- | --- | --- |
| Median Sale Price | $725,000 | $725,000 | $550,500 | $425,100 | $277,796 |
| Median Age of Home | 37.0 | 30.0 | 33.0 | 39.0 | 49.0 |
| Homes Owned | 86.0% | 86.0% | 77.0% | 67.0% | 58.0% |
| Homes Rented | 10.0% | 9.0% | 18.0% | 23.0% | 31.0% |
| Homes Vacant | 5.0% | 4.0% | 4.0% | 4.0% | 11.0% |
Market Trend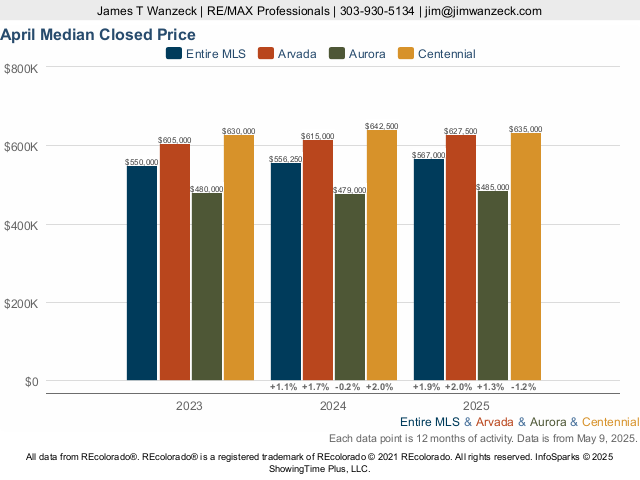 230 properties on market
Contact Us
RE/MAX Professionals
6020 Greenwood Plaza Boulevard
Greenwood Village, CO 80111, USA
Valuation Index
Quality of Life - 90%
Climate & Environment - 75%
Schools & Education - 73%
Safety & Crime - 17%
Quality of Life
| | Zip Code | City | County | State | National |
| --- | --- | --- | --- | --- | --- |
| Cost of Living Index | 110.0 | 108.0 | 116.0 | 110.0 | 100.0 |
| Health Cost Index | 121.0 | 118.0 | 124.0 | 119.0 | 100.0 |
| Commute Time | 25.0 | 38.0 | 27.0 | 25.0 | 24.8 |
| Commuting by Bus | 0% | 0.0% | 2.0% | 1.2% | 2.1% |
| Commuting by Carpool | 7.0% | 6.0% | 8.0% | 11.0% | 13.5% |
| Commuting by Auto | 76.0% | 78.0% | 83.0% | 80.0% | 79.1% |
| Working at Home | 16.0% | 14.0% | 7.0% | 5.2% | 4.7% |
Walk Score®
Climate & Environment
| | Zip Code | City | County | State | National |
| --- | --- | --- | --- | --- | --- |
| January Average Low Temperature | 13.6 °F | 17.8 °F | 15.9 °F | 13.7 °F | 22.6 °F |
| July Average High Temperature | 84.0 °F | 85.4 °F | 89.5 °F | 77.5 °F | 86.1 °F |
| Annual Precipitation (inch) | 17 in. | 19 in. | 18 in. | 19 in. | 38 in. |
Schools & Education
Safety & Crime
Zip Code
City
County
State
National

Violent Crimes

Calculated annually per 100,000 residents

Assault
162.9
151.2
69.5
246.3
250.2
Murder
2.2
2.2
2.2
3.8
5.0
Rape
70.4
70.5
33.6
67.2
42.6
Robbery
123.3
116.7
19.2
63.6
81.6

Property Crimes

Calculated annually per 100,000 residents

Burglary
223.7
227.5
230.1
348.4
340.5
Theft
360.4
343.1
1,794.6
1,858.3
1,549.5
Motor Vehicle Theft
603.0
599.4
88.7
384.0
219.9
Take a photo of this QR code
to keep this website details